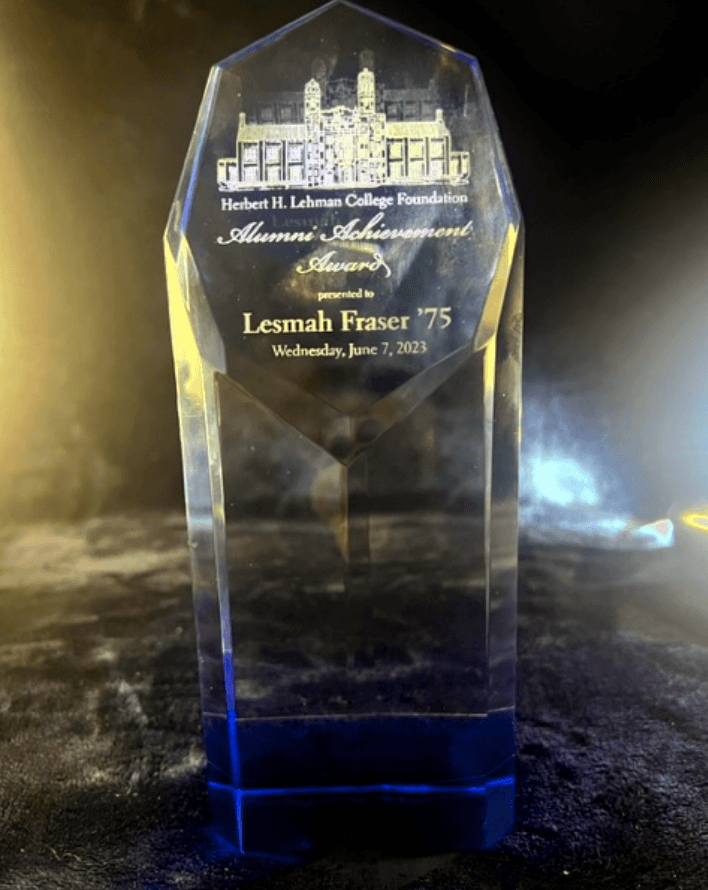 Lehman College 2023 Alumni Achievement Award Recipient
Lesmah J. Fraser '75
Founder and President/CEO, The Paige Fraser Foundation
Fraser is the Founder, President, and CEO of The Paige Fraser Foundation (TPFF), a 501(c)(3) nonprofit organization committed to inspiring young, emerging artists, with or without physical and mental health challenges, to reach their full potential. A seasoned healthcare professional and innovative educator, Fraser has more than 30 years of experience in executive leadership roles. She is currently a professor of Healthcare Management at New York University's School of Professional Studies (SPS) in the Division of Applied Undergraduate Studies (DAUS) and a former Director of the Ambulatory Care Network at New York-Presbyterian/Columbia.
Fraser holds a Master of Professional Studies (MPS) from the New School for Social Research and is a Life Fellow of the American College of Healthcare Executives (LFACHE) as well as a Fellow of the New York Academy of Medicine (NYAM). She is the COO and Treasurer of The Leslin Healthcare Leadership Foundation (LESLIN), a nonprofit whose mission is to discover and activate the leadership potential that resides in us all, as well as a Board Member of the Bellevue Literary Review.